Motocaddy is providing golfers with an even bigger incentive to go and buy the award-winning PRO 3000 Laser Rangefinder with the launch of a nationwide consumer promotion.
The promotion – which runs for six weeks and ends on 12th July – is offering a 30-day no quibble money back guarantee on every purchase from participating retailers (including www.motocaddy.com).
"We're so confident that the quality and performance of the PRO 3000 stacks up well against more expensive options, that we're giving golfers a chance to try the product without any risk," said Motocaddy Sales Director, Steve Morris.
"The reaction to the PRO 3000 has been amazing since it was launched last year. Heading into a busy summer period when everyone is excited to get out on the course, we wanted to give golfers the chance to see how easy it is to use and the difference it can make to their scores," he added.
The PRO 3000 Laser Rangefinder is quick and easy to use, offering accuracy to less than a yard with class‑leading 7X magnification at a range of 1,300 yards. Featuring cutting-edge PinLock technology with vibration and visual confirmation, it ensures golfers can always trust the distance and better prepare for their next shot.
Viewed through a high-resolution LCD display, a pin can be locked on the PRO 3000 from 450 yards away. It also includes slope compensation to account for any undulations; background noise filtration to make it easier to lock onto a target; an adjustable eyepiece for clearer visuals; the ability to toggle between yards & metres; plus an automatic standby mode after 10 seconds.
The promotion runs across participating retailers in the UK and Ireland with golfers able to claim a full refund on the popular rangefinder if they return the product to the place of purchase within 30 days (normal T&Cs apply).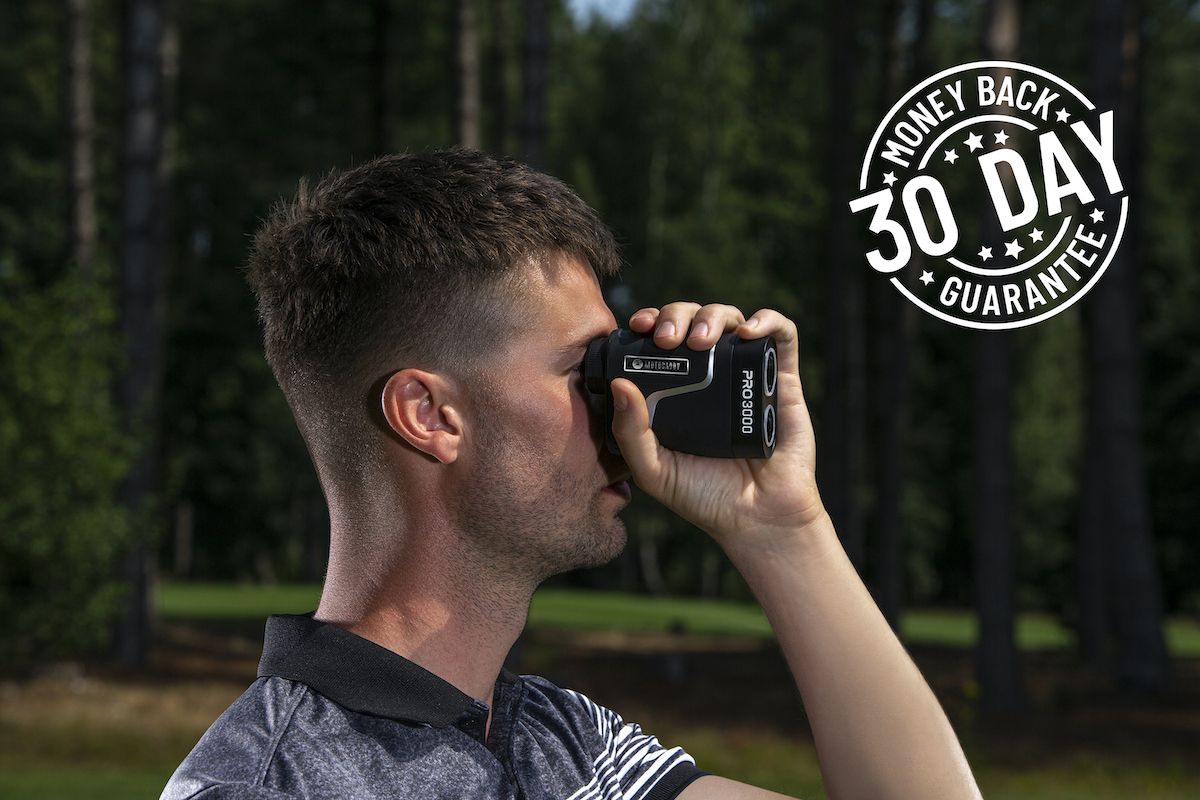 For more information about the Motocaddy PRO 3000 Money Back Guarantee promotion including full terms and conditions, please visit www.motocaddy.com/moneyback or for information on all Motocaddy trolleys, bags, batteries and accessories, please visit www.motocaddy.com or follow @MotocaddyGolf on social media.